Live Event Production by Livewire
With offices in Fargo, and a presence throughout North Dakota, Minnesota, South Dakota, and beyond, Livewire is one of the most versatile, creative, efficient, and cost-effective production houses in the region.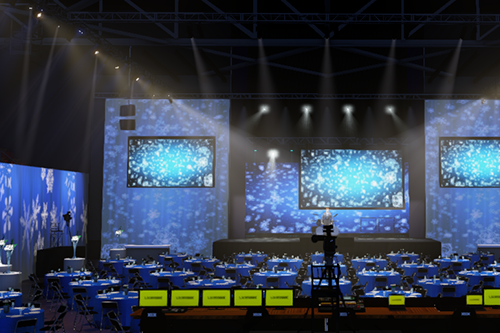 Concept | Design | Render
Putting on a live event of any size event is no small task - every variable must be considered! 
Our team of experienced planners, event experts, and creatives will make it a breeze for you and your team at every step of the process.  See your event before it happens with our 3D Rendering Services!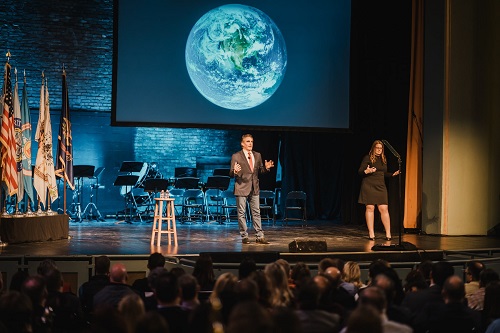 From the moment your audience walks through the door, your event venue should immerse your audience in your brand and mission.  Creating impactful event experiences is our specialty.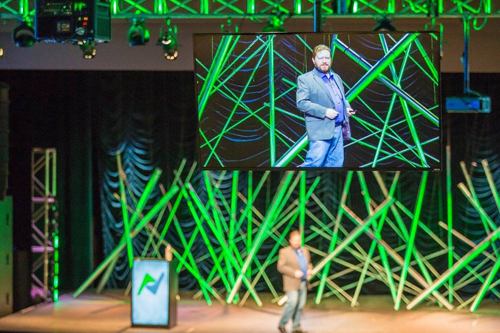 Presenter Support & coaching
It doesn't matter how many times someone's done it: it's not easy to be a presenter!  From confidence monitors to backstage support to content formatting, our team is in your corner.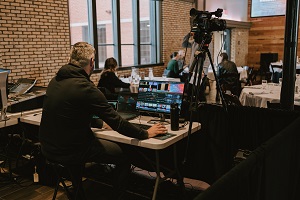 Presenter's flight got cancelled? Audience member is sick? No problem! Almost all of our events now include standard equipment to ensure remote presentation and streaming capabilities are included.
Delivering World-Class Experiences

20+ Years of Experience
Since 1999, our team has been laser-focused on providing world-class experiences for event planners and audiences alike.  
We're excited to have a chance to work with you on your next event.

A Wide Range of Clients
Our clients range from local entrepreneurs to concert promoters, large-scale international companies to community-building organizations, non-profits, and everyone in-between.

Efficient and Cost-Effective
With the ability to scale our event production to meet your needs, we pride ourselves on being the most efficient and cost-effective event production company in the region. 

RAISED THE BAR THROUGH THE ROOF.
Livewire exceeded our high expectations when we used them to host an educational virtual conference with over 400 educators from all across a geographical area. They raised the bar "through the roof" with their professionalism, quality, responsiveness, and delivery.
Josh Johnson

Superintendent of Schools
Valley City Public Schools