As we all adapt to the changing times in the event space, one thing is for certain: hybrid events will be the new norm.
While we work to produce safe and engaging events for our in-person attendees, we also have the ability to livestream and engage with virtual attendees for the same events in real-time, seamlessly bridging the gap between virtual and in-person meetings and events.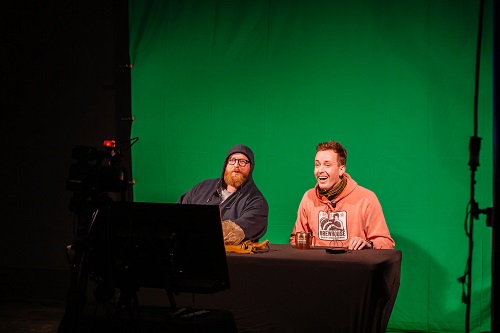 Virtual events don't have to feel like just another Zoom® call. Our team is happy to provide support, ideas, and creative on how to engage your virtual and in-person audiences simultaneously, so that no one feels left out.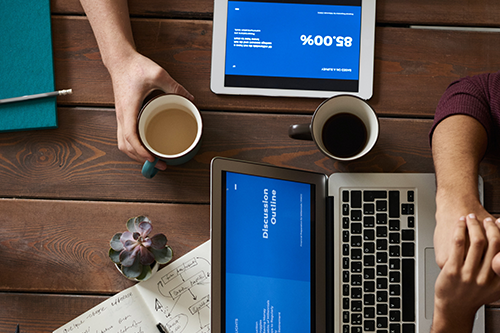 The Livewire team has been producing hybird and virtual events since before those terms were even in existence.
We'll take your live event concept and guide you and your team every step the way to create an efficient and exciting hybrid or virtual event.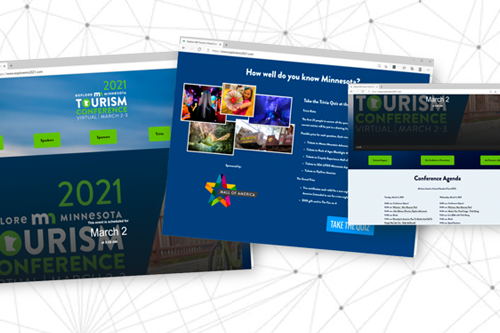 Virtual & Hybrid Event Portals
Livewire's Virtual Event Web Portals have been a hit across our network of clients, including small nonprofits all the way to major software companies.
Our team will create an immersive brand experience for your hybrid or virtual event.  From the moment your attendees set foot in the door or log into your Event Portal, the look and feel of your brand will be present throughout.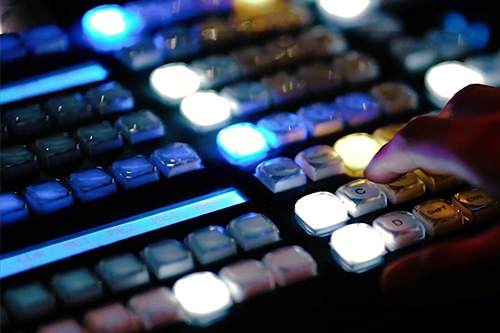 We actively adopt new, trusted technologies across our organization to ensure the highest-quality, lowest-latency, and the biggest "WOW" factor across the hybrid and virtual events we produce.
Every event is different, and our 14,000 square-foot warehouse is jam-packed with the right technology to ensure every event's success.
THE LEADER IN HYBRID AND VIRTUAL EVENTS

one-way, two-way, all day
We've produced hundreds of hybrid events for our clients (and thousands of one-way virtual broadcasts, too!), bringing together our 23+ years of live event experience to create a seamless bridge for virtual attendees across hybrid events.  
Engaging for All
Our singular goal is producing events that are engaging and memorable for all attendees, regardless if they are attending in-person, or through your Custom Virtual Event Web Portal.

WINNING CREATIVE
Figuring out how to make hybrid work isn't all up to you. We're happy to share our experiences and assist in the creative development and concept design of your next hybrid/virtual event.

Since early 2021, The American Advertising Federation has collaborated with Livewire on events with in-person and online capabilities for our members.
Kent, Ryan, and the Livewire team made it way easier than imagined to deliver this offering to our members. We're very grateful.